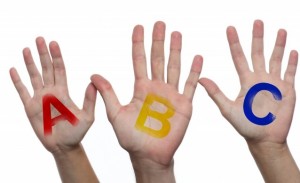 No, not how to GET one, silly,
but for the Job record in the Raiser's Edge! The optional module for Volunteer Management in the Raiser's Edge adds a top level record for tracking jobs, or opportunities, that you ultimately want to assign to the wonderful volunteers in your organization. It's a pretty slick and powerful little record. Even if you don't need, or have time to manage, all of its robust features, like associating a Job with an Event (another optional module <sigh>) or entering time sheets, you can still take advantage of its most basic features to save time and more effectively manage your volunteers and opportunities.
The Job record holds within it details about volunteer tasks and opportunities at your organization.
It tracks things like:
Qualifications and certifications required for the Job
Times that the Job needs to be performed
Volunteer interests that are a much to the Job
Not for nothing, the Volunteer tab of the Constituent record tracks the same information about your Volunteers! Do you suppose those smart folks over at Blackbaud who built this module included some way to cross reference this information? Of course they did! From within the Job record, you can find volunteers whose interests, availability and qualifications are matches for that Job. Conversely, from within the Volunteer's record, you can find Jobs that match their interests, availability and qualifications!
How cool is that?