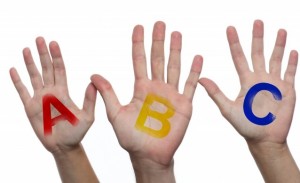 In spite of recent rumors to the contrary, direct mail in the non-profit world is not dead, which means that good, clean mailing addresses are still golden to my non-profits clients. One of the most robust ( and least understood) features of the Raiser's Edge is address management. With its hardy address processing tool available throughout the data extraction functions (which wasn't the case in earlier versions), organizations can utilize the Raiser's Edge to easily accommodate almost any address scenario, including:

Seasonal addresses (Here in SC, we get invaded with snow birds in the winter!)
Mailing to specific contacts at organizations (we want to invite the branch manager to play in the golf tournament, not the matching gift clerk!)
Sending specific types of mail to specific addresses (Board information to the office, invitations to the house)
Address processing is a topic for another post. Today, we are focusing specifically on the Preferred Address in the Raiser's Edge. It needs to be healthy and well-managed for address processing to work its magic. I am often surprised by the amount of confusion surrounding the proper management of the preferred address. Let's take a look at Facts (absolutes) versus Fiction about the Preferred Address.
Fact
Every constituent record in the Raiser's Edge has one (and only one), even if it's blank
The Preferred Address record cannot be deleted
For Individual constituents, the Preferred Address is, by default, automatically shared with (linked to) the Spouse/Partner relationship record
For organization constituents, the Preferred Address is, by default, automatically shared with (linked to) Contact relationship records
Fiction/FAQs
When we get returned mail, we just delete the information in the address lines so we don't risk mailing to that address again.
Isn't that smart?
The preferred address for all individuals should always be the Home address.
Isn't that good that we are being consistent?
When we know that a Preferred Address is no longer valid, we just uncheck the Send Mail to this Address box .
Aren't we clever?
False Fiction to Firm Fact
No, unfortunately, it's not really smart. Preserving previous addresses is important in the development world. Previous addresses should be archived, not deleted. When mail is returned, the Copy Preferred Address to Alternate tool (under Constituent on the menu bar) should be used. The Raiser's Edge will create an exact duplicate of the Preferred Address, with the following differences:
Preferred Address unchecked
Different address type, depending on your settings in Business Rules (Config). Generally, something like Previous/Former Address
Send Mail to this address box unchecked
Today's date in the Date To
Once the address has been copied, the Has No Valid Address box should be checked on the Bio/Org 1 tab. In addition, a Notepad should be added, detailing why the record was marked as No Valid Address and from which address we received returned mail.
While consistency is usually a great idea in any database, this time it's not necessarily a good idea. Why do you suppose the folks at Blackbaud named this record type Preferred and not Home ? Do you think it could be because it's designed to track where our Constituents prefer to receive most of their mail??? In most cases, it will be the Home address for Individuals, but there is no hard and fast rule that it must be Home. The Raiser's Edge gives us the flexibility to honor our Constituent's wishes regarding their mail from us. We have a responsibility to honor their wishes.
Except for our deceased Constituents, I can not think of a single valid reason to EVER uncheck the Send Mail to this Address box on the Preferred Address! That check box is used by Address Processing when determining the potential validity of an address. The system will NEVER mail to an address with the box unchecked. Unchecking that box is redundant at best and misleading at worst. If you've followed the steps outlined above, it serves no purpose and potentially creates problems down the road when the address is updated. Proper use of the Inactive, Has No Valid Address box, and Solicit Codes fields will accomplish what we need without violating the Preferred Address record needlessly.
I often tell my clients that the database is the face of your organization and proper address management is a huge part of that face. We have a responsibility to all of our stakeholders to acquire and maintain current, accurate mailing addresses. Furthermore, it is incumbent upon us to honor their preferences about how and where we communicate with them. Luckily for us, we have the Raiser's Edge-just the right tool if we use it properly!
Keeping you on the Leading Edge,