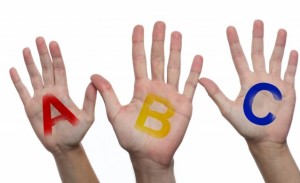 I had only 4 weeks to learn the Raiser's Edge before I had to teach it the first time. During that time, I was eating and sleeping the Raiser's Edge 24/7. The possibility of being asked a question I couldn't answer in front of a room full of clients struck mortal fear in my heart- yes, there was such a time! One of the concepts I most feared not having down cold was the answer to, "Is that a system wide setting or user specific?" I was constantly flipping between Config, Admin, and User Options, grilling myself on what lived where. In fact, it got so bad at one point that I was talking in my sleep about it! My husband, who knows nothing about the Raiser's Edge, asked me one morning,
"What is Tools, User Options?"
I replied, "It's something in the Raiser's Edge. Why?"
He said, "Last night, I kept trying to get you to roll over, so you'd quit snoring. You kept telling me to go to Tools, User Options!!!" 😀
Clients often ask me how I finally wrapped my head around which things are which. Here's my answer:
Anything that impacts the database as a whole or system integrity is generally controlled in Config (or Admin)
Anything that is primarily for your viewing pleasure and can't hurt anything (with 1 noted exception below) is a User Option (even my husband knows those are under Tools on the menu bar ).
Examples of User Options vs. System settings
| | |
| --- | --- |
| USER OPTIONS | SYSTEM |
| Default landing page on log-in | Default settings for Soft Credits |
| Short vs. Long Description for table values | Constituent ID format |
| Gift type colors | When are Appeals added & updated |
It is important to note that depending on your security rights, you may not have access to User Options. Personally, I don't understand limiting access to User Options, but some database administrators seem to have their reasons.
One very important caution regarding my statement above that

"you can't hurt anything with User Options":

On the Reports tab, under Gift Preferences, you will find a setting for whether to include anonymous gifts.

You have 3 options, if you chose to include them:

Asterisk at the end of the line
Leave name intact
Use "Anonymous"

ALWAYS BE MINDFUL OF THESE SETTINGS

AND THEIR IMPACT ON REPORTING!!!

(Personally, I think this should be a system setting, but what do I know?)
Often times, when a user will say, "Sandy, I wish the Raiser's Edge would let me see "This" instead of "That", I am able to point them to a User Option that will, in fact, allow them to see "This" instead of "That". So while they may not make your spouse stop snoring, they do allow you to customize your Raiser's Edge experience
.
Because so few people seem to know that they have options in the Raiser's Edge, I am considering doing a series of screencasts detailing User Options and what they mean.
LEAVE ME A COMMENT BELOW TO LET ME KNOW
IF YOU THINK THAT WOULD BE HELPFUL!
Keeping you on the Leading Edge,