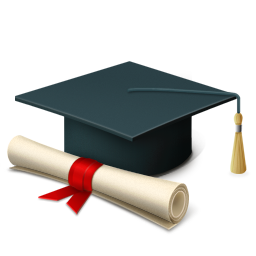 Have you ever realized that several of the tabs on a Constituent record in the Raiser's Edge are just lists of other, second level records attached to that top level Constituent record? "Please explain in English, Miss Sandy!". Okay, let's start with top level vs. second level records. A top level record, like the Constituent record, can survive by itself. It doesn't have to be attached to anything, nor does it depend on any other record to exist. Someone can have a Constituent record and nothing else in the database. A second level record, like an Address or Gift, has to be attached to a top level Constituent record. You can only add a Gift or Address to a Constituent. You can't just enter a Gift without a Constituent.
So, when you look at the Address or Gift tab, for example, you are seeing a list of that record type attached to that specific Constituent. "We got it, Miss Sandy, but what does that have to do with your stated topic of "We Want More". I'm glad you asked!
When you are on a tab that is merely displaying a list of lower level records, you often have an option to show more fields off of those records as columns in your list! Often when I'm onsite, I'll be standing behind on of my little lambs who is "driving" in the Raiser's Edge, looking for an example of something in their database. Let's say, for the sake of argument, that they're looking for a Gift given to a particular Appeal. One by one, they open Gift after Gift until they find the one they want. ARG! A simple right click would have shown them a link to Columns with the Appeal available as a field to display on their Gift tab! BOOM! What a time saver! Of course, now that it is displaying, it can also be sorted on
.
These tabs on the Constituent record display lists and have the Columns option available:
Addresses
Relationships
Notes
Gifts
Media
Actions
Honor/Memorial(optional module)
Events (optional module)
So, as you can see, if you want more, LESS can give you more!
Keep you on the Leading Edge,