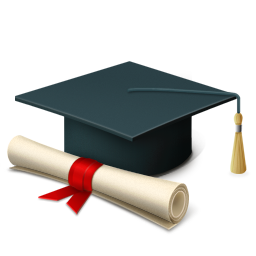 Managing the Query page has come a long way since the Raiser's Edge for Windows (a.k.a RE 6). In RE6, Queries lived in their own little node, and you couldn't even open a record from the results tab! Anybody remember Groups in Constituent Management?  Horrors!
Now, in  the Raiser's Edge 7,  we have great tools for managing the Query page, including filtering by query type and/or format, sorting by any of the header rows, and even a little checkbox to show only queries that you created. My favorite in the Query search screen is to search by date created. And how about those Query categories, introduced a few builds back? Nice job, Blackbaud J
Even with all of these great tools, the number of Queries can grow overwhelming, making it difficult to find what you're looking for, especially from other areas of the software. If you're using the system as recommended, you end up with a TON of output queries from Batch, Global functions, and Donor Acknowledgement letters alone (hint: put those in a separate category ;)). That's why it's recommended best practice that monthly or quarterly, someone be responsible for cleaning out unused or no longer relevant queries. Do you really still need that gift query created from Batch #239 in January of 2003?
But really, Miss Sandy, who wants to sit there and click delete, delete, delete to get rid of them?
Is that really what you're suggesting is the highest and best use of my considerable talent and limited time?
Of course not, little lambs. As usual, I'm going to let you in on a little known tool in the Raiser's Edge 😉
On the Query page, hiding under Tools on the menu bar is a nice tool called Delete Multiple queries. This will open a beautiful list view of all the queries in your database with pretty little checkboxes, allowing you to mark many queries to be deleted all at once!
Notice that you can filter by query type and/or format, and check the box to only see your own queries. Unfortunately, the Category is not available as filter here, or anywhere else for that matter. Maybe in the next build.
Regardless, this is still a great tool to help you keep your query listings up to date with relevant, easy to find groups.
Keeping you on the Leading Edge,