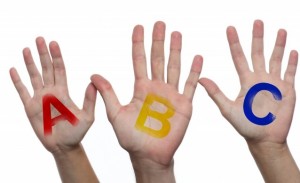 My heart weeps when I hear my clients say, "Oh, Sandy,
we can't use the Label function in Raiser's Edge in Mail. We use a mailing house for that." The poor, lowly label is so overlooked in the Raiser's Edge! Nobody seems to know what a hardworking, action packed tool it is. AND, thanks to the handy dandy Preview button, you don't even have to actually, physically print the labels to take advantage of all the other additional functions.
Making thoughtful use and taking full advantage of the following tabs on the label:
General
Filters
Attributes
Segment
Can reap the following rewards:
Creating queries for use elsewhere in the Raiser's Edge
Eliminating the need for a query to create the label
Automating global functions (to add, update, or delete information to a group of records)
Automating the merging of queries by removing duplicate records across multiple segments
The following fields are available for automatic filtering from the label for Constituent records (meaning no query required!!):
Head of household
Deceased
Inactive
No valid address
Date last changed
Solicit codes
Constituent codes
Constituent attributes
Additional filter fields are available for filtering when creating labels for different record types (Relationships, Participants)
All of that, Sandy, from the lowly little Raiser's Edge label! Yes indeedy! So, I'd encourage you to revisit the lowly, little label. It's not so lowly after all, is it?