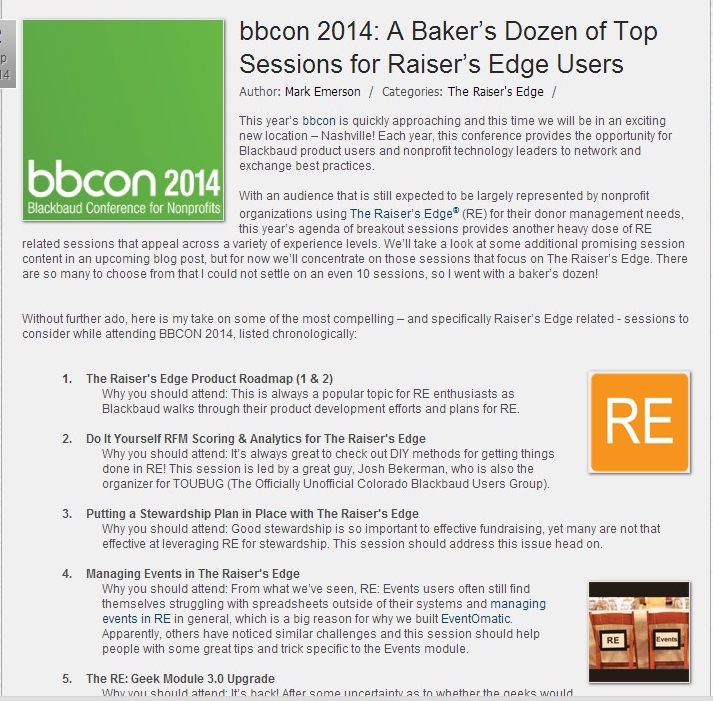 Don't let the order of this list fool you- I'm only last on the list because it's chronological, and I'm presenting in the last time slot. I guess Blackbaud put me last to make sure everyone will stay until the end of the conference 😉
Thanks so much to Mark at Omatic for highlighting my session. I'm truly flattered.
If you'd like to end your conference with a session that will leave you
Inspired…educated…..motivated…….and entertained…….
then join me Wednesday at 11!
I hope to see you in Nashville!